Hunan Great Steel Pipe Co.Ltd - о компании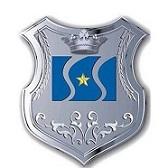 ABOUT HUNAN GREAT STEEL PIPE CO., LTD
Hunan Great Steel Pipe Co.,Ltd, with 24 years of steel pipes manufacturing, is a world-class production and service provider of submerged arc straight seam welded pipe as the first subsidiary of Shinestar Group. Hunan Great Steel Pipe Co.,Ltd pays more attention to in the pipeline engineering research areas as a pioneer of China Petroleum Pipeline & Gas Pipeline Science Research Institute, Such as: the use of oil and gas pipelines, pipe welding technology innovation, high-end plumbing materials research and development, as well as special tools technological innovation pipeline construction, pipeline corrosion protection science and technology research, science and technology research pipeline non-destructive testing, pipeline quality assessment, and research pipeline standards and so on. In the future, we will try to use new technology to create new business value and to contribute to research and product development for the pipeline.
OUR PRODUCTS
Quality products as competitiveness of Hunan Great Steel Pipe Co.,Ltd. Our main products include: carbon steel seamless pipe, carbon steel welded pipe, stainless steel pipe, pipe fittings, which is variety types and full range specifications, moreover, strictly in accordance with international standards, like: ISO certification, CE certification. At the same time, we are able to offer value-added steel services, including: hot dip galvanized, anti-corrosion treatment, pipe cutting, or other customized services.
So far, the quantities of export products from Hunan Great Steel Pipe Co.,Ltd has been up to 10 million tons covering more than 100 countries or regions, and are widely used in aviation, aerospace, defense equipment, oil exploration, engineering machinery, automobile, railway, rolling stock, new energy and other industries. Currently, Hunan Great Steel Pipe has been successfully involved in many welded pipe project and even become a professional products specialist in the global.
MANUFACTURING FACILITIES
Hunan Great Steel Pipe Co.,Ltd has a strong research and development production platform. Our production base is located in Tianjin, Jiangsu, Hunan and Jiangxi, which are with good location. Also, setting up a a product development center in Tianjin to control the development, production, quality control, transportation even each aspect to ensure that the quality of product is reliable.
Submerged arc straight seam welded pipe production equipment, is located in tianjin and hebei province to be able to provide the required product in the shortest possible time for customers. In order to produce high-end, meet different projects, we introduced the world"s top-class equipment to product different specifications international standard straight seam submerged arc welding pipe. According to the different ways of production, we have different production range: 1. UOC production range: Out diameter from 508mm to 1118mm, wall thickness from 5mm to 25.4mm; 2. JOCE production range: Out diameter from 406mm to 1829mm, wall thickness from 6mm to 75mm.
Контакты компании
Hunan Great Steel Pipe Co.Ltd
Адрес
Hunan Steel Industrial Zone,No.9 Xiangfu Road, Yuhua District,Changsha,Hunan,China